news
Drake Rd branch now open
Our new branch located at the Corner@Drake development near Costco and Field & Stream is now open! At the new location we can offer assistance with daily transactions as well as loan services, mortgages, investment services, commercial accounts including lending, a 24 hour ATM, convenient drive thru service, and a night depository.
"We are very excited to open our new branch at the Corner@Drake, expanding our footprint in the Kalamazoo market," says Tracy Miller, CEO of KCCU. "KCCU is growing, and we believe this area will be a perfect location for us to expand our services. We are proud to be a part of this great community and look forward to serving existing members as well as new members and businesses."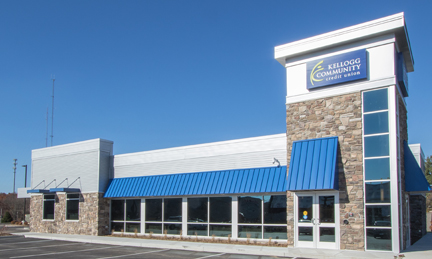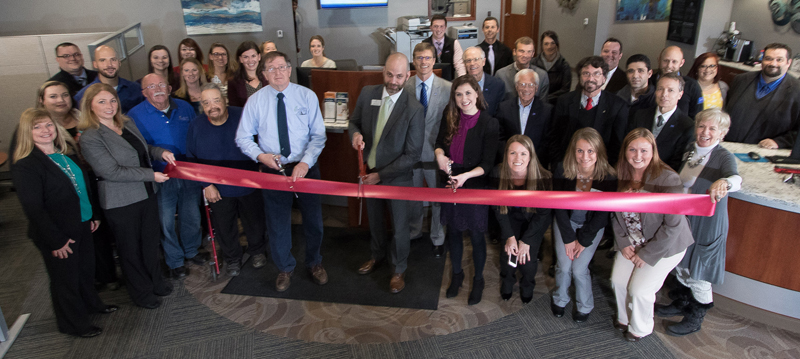 KCCU gives back
Kellogg Community Credit Union is proud to give back to the communities that we live in and serve by supporting the following charitable programs:
Team Enrichment Day – KCCU Team Members volunteered 392 hours of their time at these community organizations: Binder Park Zoo, Bronson Children's Hospital, Evergreen, Senior Care & Rehab Center, Food Bank of South Central Michigan, Kalamazoo Animal Rescue, Kalamazoo County Land Bank, St. Joseph County Commission on Aging,Stoneridge Adult Foster Care, and The Marshall House, as part of our annual Team Enrichment Day.
The Food Bank of South Central Michigan – KCCU held Red Nose Day for Kids to collect non-perishable food items and raised $1,000 to help fight childhood hunger.
Coat Drives for Charitable Union, Marshall Area Community Services (MACS), and Salvation Army – KCCU collected 232 coats for the annual coat drives.
Making Strides Against Breast Cancer – KCCU raised $1,320.
Salvation Army Angel Tree Toy Drive – KCCU staff and members donated 295 new toys for needy children in our community.
Flint Water Crisis – We delivered over 20,000 bottles of water, 20 jugs of hand sanitizer, 130 packages of baby wipes and over 50 containers of disinfectant wipes to help Flint residents.
United Way – KCCU and its employees generously donated $12,000 to the United Way!
KCCU also provided support and donations to many other local charities and non-profit service organizations in 2016 such as the American Cancer Society, Children's Miracle Network, Binder Park Zoo, Bronson Children's Hospital and many more.