news
New Metro Health Branch Opening Soon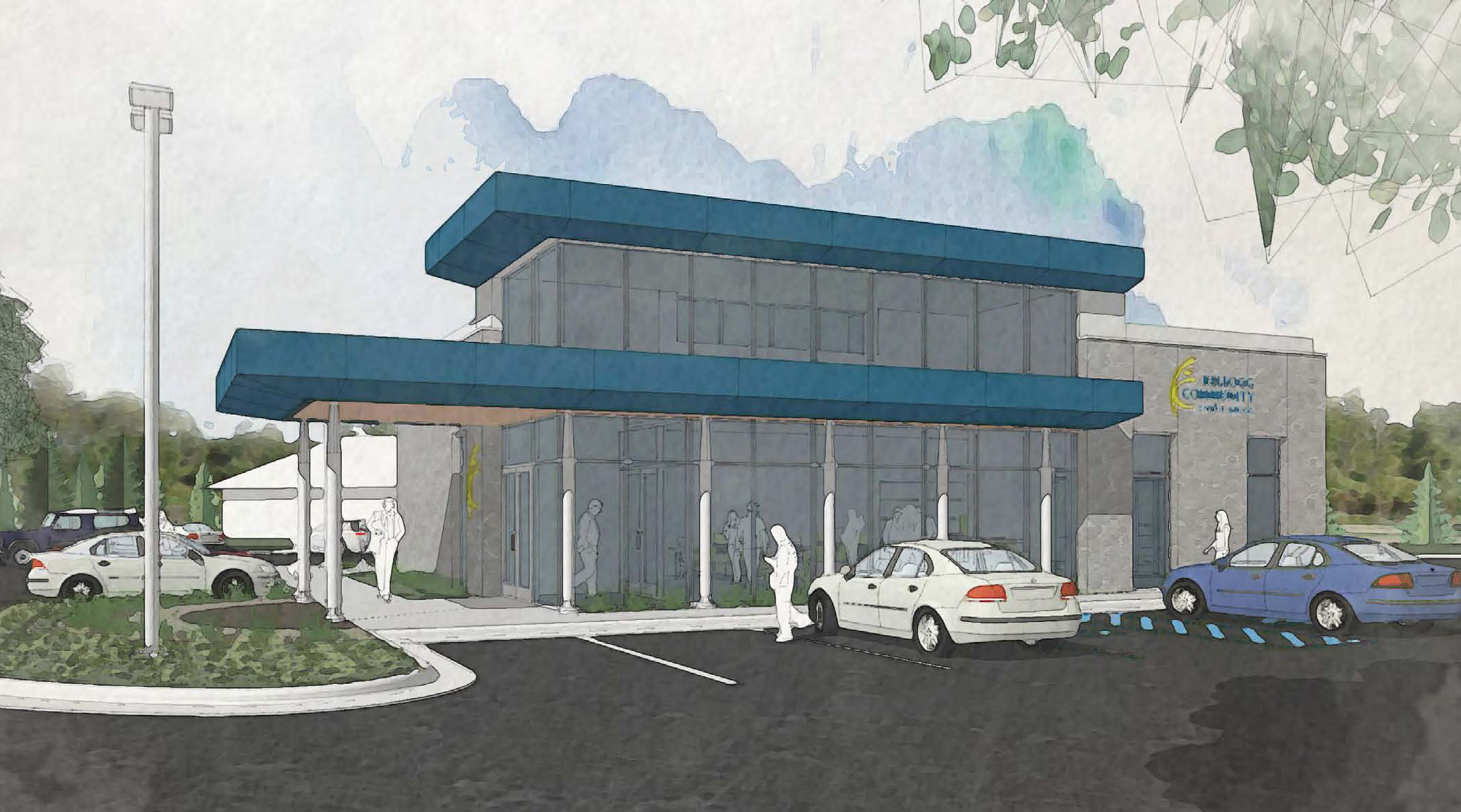 KCCU will open a newly built branch just around the corner from our current branch located in the Grand Rapids Metro Health Village near the Family Fare and Metro Health Hospital. The new branch is set to open in October 2019, and is located at 2270 Gezon Parkway SW, in Wyoming.
The new branch will offer a full array of services for all your financial needs including assistance with daily transactions, checking and loan services, mortgages, investment services, commercial accounts including lending, drive thru service, and a 24-hour drive up ATM.
"The City of Wyoming has been so gracious in welcoming us into the community since we opened our branch here a little over a year ago," says Tracy Miller, KCCU's CEO. "We are excited to be investing in the community and building a brand-new branch in the Metro Health Village. We are grateful for the relationships we have made and look forward to serving our existing members, as well as new members and businesses, in our beautiful new building. We encourage the community to stop in and see us when we open."
KCCU gives back
Kellogg Community Credit Union is proud to give back to the communities that we live in and serve by supporting the following charitable programs:
The Charitable Union, Marshall Area Community Services (MACS), and Salvation Army – KCCU collected 239 coats for those in need.
Food Drive / Shred Day – KCCU hosted a Community Shred Day and Food drive at two branch locations. 585 pounds of food was collected for local food banks. Plus, 49 trees were saved with the amount of paper that was shredded.
Charitable Toy Drives – KCCU staff and members donated nearly 500 new toys for needy children in our community through The Salvation Army Angel Tree and Firefighters for Santa.
School Donations – KCCU donated $2,500 to local schools as part of a school spirit day.
Service Hours – KCCU team members contributed over 700 hours of their time volunteering for a varity of community events and organizatinos.
United Way – KCCU and its employees generously donated $25,000 to the United Way of Battle Creek and Kalamazoo Region! In addition, we hosted a diaper drive, pop-up giving event, and a book drive to benefit United Way partners.
KCCU also provided support and donations to many other local charities and non-profit service organizations in 2018 such as the American Cancer Society, Children's Miracle Network, the YMCA, The Haven of Rest Ministries and many more.