membership eligibility
about KCCU membership
KCCU is a not-for-profit financial cooperative, governed by you, our member / owners. We're here in person when you need us and available online anytime. At KCCU, you choose how you like to do business. Our board of directors is unpaid and comprised of members just like you. This will enure you're represented by people you know and trust. As a member/owner, services are also built around your needs. It's your financial well-being that drives our success.
who can join?
Our field of membership includes people who live, work, worship, or attend school in Michigan, as well as any businesses or other legal entities located in the state of Michigan.
Relatives of KCCU members are also eligible for credit union membership! Plus, our "Once A Member, Always A Member" policy means you'll have access to our products and services for a lifetime, even if you retire, change jobs, or re-locate.
Benefits of Membership:
translation services
KCCU uses third-party assistive technologies to allow access for everyone, regardless of language, disabilities or other potential barriers, including translation services in 24 different languages for our members and potential members who may not fluently speak, read or understand English.
why join a credit union?
Credit unions and banks offer many of the same products and services. However, we're quite different in our approach to serving you, as you are our member/owners. Our dedicated employees also make the difference. Civic-minded, we live in the same communities as you. We shop at the same stores and attend the same schools and churches. Like you, we have a stake in this community and in your personal success.
KCCU

Local or National Banks

Structure

Not for profit, our earnings are given back to our member/owners in the form of higher dividends and lower loan rates.

Generates profits for shareholders

Ownership

Members

Shareholders

Board of Directors

Unpaid Volunteers

Paid Shareholders

Fees

Typically lower

Generally account for one-third of banks' total profits

Earnings Go To

Members

Shareholders

Interactions With Like
Financial Institutions

Cooperative

Competitive

Deposits Insured By

NCUA (National Credit Union Administration)

FDIC (Federal Deposit Insurance Corporation)
joining is easy!
Or stop by any branch and speak to a Member Service Representative and don't forget to bring your Driver's License, State Issued ID card, Travel Visa, or Passport and your Social Security Card. KCCU membership requires a minimum savings account deposit of just $5.00. For more information, contact a Member Service Representative at 269.968.9251 or 800.854.5421.
---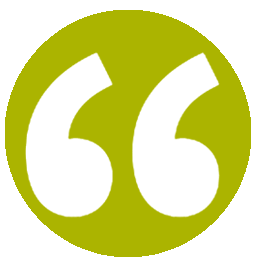 KCCU makes banking so easy and I feel valued and not as if I'm a number. You're really for the people.
- Typhanie G