our team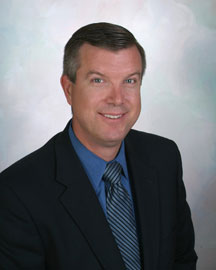 Jerry T. Pawlowicz, KCCU Investment Services Financial Consultant
Jerry has a Bachelor of Science from Miami University and an MBA from DePaul University. He has years of financial advisor experience with large multi-national advisory firms. Jerry will work with KCCU members on an individual basis as a resource to help them achieve their financial goals by educating them on the best financial options available to them in the current marketplace.
"I have been in our members shoes, having to create a financial plan for my household to save for retirement and college needs, so I know how it feels to be in that situation," stated Jerry. "I draw on that knowledge when working with our members and treat them the way that I would want to be treated."
When he is not working to help KCCU members, Jerry enjoys coaching youth basketball and golf, engaging in various charities, and is active in outdoor activities with his wife and three children.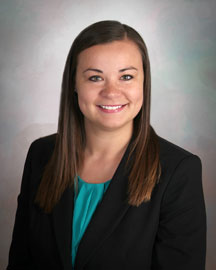 Macy Doorlag – Insurance Specialist
Macy is a graduate from Western Michigan University graduate with a B.A. in Finance, and a minor in business. At KCCU she utilizes the knowledge and skills she gained through her education and previous sales assistant and teller roles, to provide KCCU Investment Services members with world-class service.
"What I really love about my position with the Investment Services Team is that I will be able to meet with members directly to help them achieve their future financial goals," stated Macy. "I feel a sense of accomplishment when they achieve their goals, and I see how they have benefited from the time I have spent with them."
In her spare time, Macy enjoys traveling and exploring new places. Macy grew up on a farm, so she would like to be able to assist local farmers with their future financial and investment needs.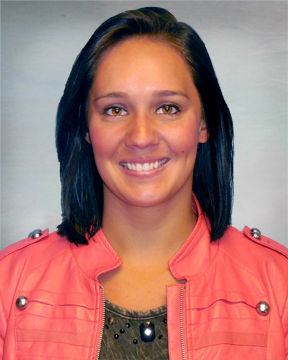 Emily Knoerr – Sales Assistant
Emily joined KCCU in June of 2016 as a teller and later transitioned into her role with KCFCU Investment Services.
Emily attended Kalamazoo Valley Community College for two years before transferring to Olivet College. She is pursuing her bachelor's degree in Financial Planning and expects to graduate this spring. She is the VP of Fundraising for Olivet's insurance and risk management fraternity, Gamma Iota Sigma. Emily began her career in financial services in 2012, when she joined another local credit union as a teller. She also interned with Principal Financial, a global financial management firm, and earned her license to sell life and health insurance.
Emily is excited about her position and future here at KCCU. She loves helping our members and is committed to providing them with world class service!
Emily enjoys being with family, traveling and in the winter months, she likes to snowboard. During the summer, she loves being outside and enjoying all that lake living has to offer, especially wakeboarding.