meet the team
Kirk Schwarz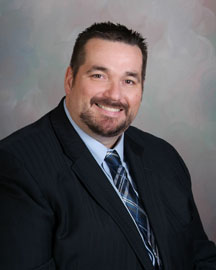 Senior Business Services manager (Battle Creek Market)
Phone: 269.441.1523
E-mail kschwarz@kelloggccu.org
about Kirk
Kirk received his MBA from Lake Superior State University and has been in the banking industry for over 20 years, where he gained experience in commercial loans, investments, financial counseling, and commercial banking.
At KCCU, he works exclusively in business banking specializing in lending to small and mid-sized businesses throughout the area. He loves his job and states, "Assisting business owners by providing our services here at KCCU is a great source of enjoyment for me personally. Their success is our success."
Kirk is a member of the Marshall Rotary (past president) and the Marshall United Way. Besides being an avid fisherman, he enjoys many outdoor activities and the awesome nature that Michigan provides.