KCCU Receives Best Workplace Award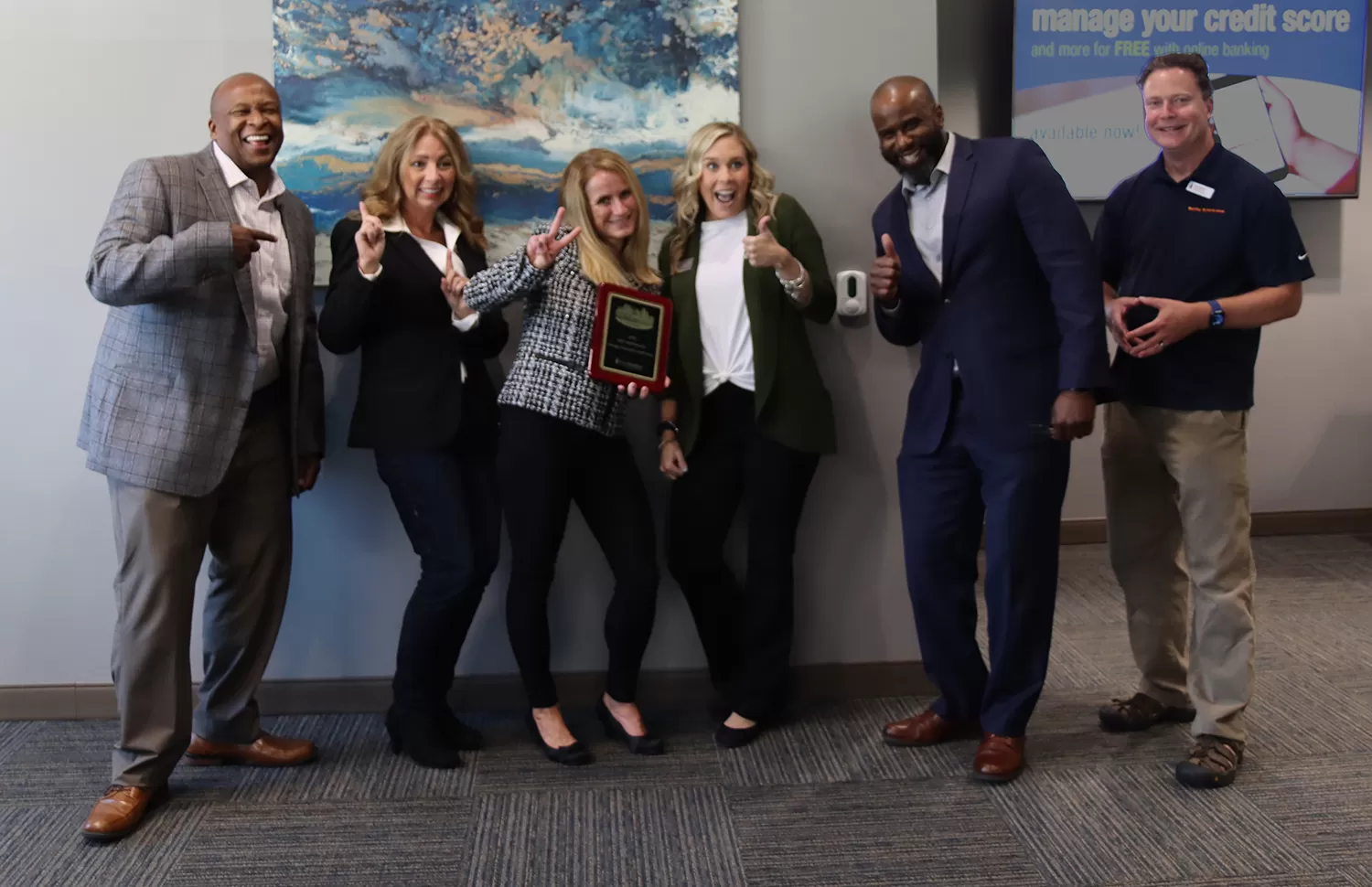 Photo caption: Pictured from L-R: SWMI First Chamber Director, Clarence Lloyd; KCCU CEO, Tracy Miller; KCCU CCO, Amber Mallernee; KCCU VP of HR, Jessica Bissenden; SWMI First Chamber Membership & Events Coordinator, Kevin Crittenden; Chamber Ambassador, Rex Simpson, Owner of Hobby-Sports
KCCU receives Best Workplace award
October 14, 2022
Kellogg Community Credit Union is thrilled and honored to announce that we have received the Best Workplace award for 2022 by the Southwest Michigan First Chamber!
The 2022 Chamber's Choice awards exist to partner with our community to recognize and celebrate the businesses and leaders that are making a huge impact in Kalamazoo County. There are currently (8) Chamber's Choice awards and (10) Best of Kalamazoo County awards. One of the Best of Kalamazoo County award categories is Best Workplace which recognizes an organization that is a leader in workplace employee happiness, engagement, culture, retention, and attraction. Based on this description and after the votes were tabulated, Kellogg Community Credit Union received the highest total number of votes in this category!
"The Southwest Michigan First Chamber is honored to celebrate the team at Kellogg Community Credit Union as the winner for the Best of Kalamazoo County – Best Workplace award for 2022," stated Clarence Lloyd, Director, Southwest Michigan First Chamber. "There has never been a more critical time for companies to focus on building world-class employee culture and serving their business mission by first serving their teams. Congratulations to the team at KCCU for being awarded this community recognition."
"We feel truly honored to receive Southwest Michigan First's 2022 Best of Kalamazoo County Award for Best Workplace!" said Amber Mallernee, KCCU's CCO. "KCCU was nominated and selected by public vote, based on our workplace culture and engagement. We are incredibly grateful for our team, our members, and the community!"
« Return to "Blog"