Home Improvement - When to Call in the Pros
DIY or Call a Pro?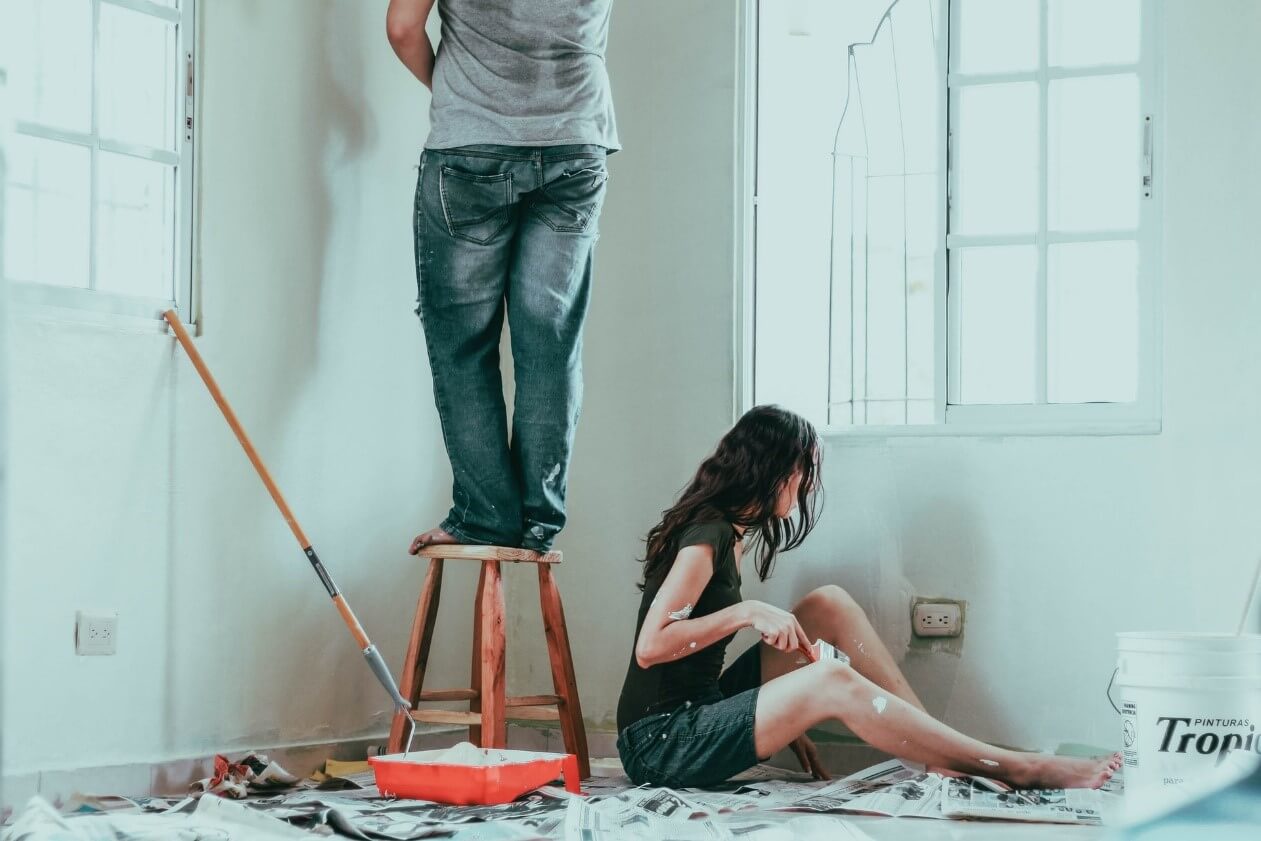 In today's world, when you can look up how to do practically any project online, it's tempting to do everything yourself, but it isn't always the best choice. Attempting a project on your own can sometimes end up costing more time, money and mess than it's worth. Here's how to know when to do it yourself, and when to leave it to the pros.
Projects you can probably do on your own
While everyone's level of skill and dexterity is different, these home improvement projects are simple enough for nearly everyone:
Cosmetic improvements
This includes painting, wallpapering, wood staining, installing adhesive carpet tiles and replacing the hardware on cabinets and drawers. Before you start, check out tutorials on YouTube for useful tips and tricks.
Minor plumbing jobs
Almost anyone can snake a clogged drain, and most people can handle fixing a minor faucet leak, changing a shower head and even installing a toilet. Again, when it comes to DIY projects, YouTube is a wonderful plumbing mentor.
Minor electrical work
Don't try to rewire your home on your own (unless you're a licensed electrician), but you can probably successfully install new light fixtures and change your light switch plates.
Install tiles
Thinking of a new backsplash for your kitchen, new tiles for your bathroom, kitchen or foyer floors, for this project you'll need to research exactly how to lay tiles, using a notched trowel to spread your tile adhesive in horizontal strokes. If you're not comfortable with the installation of your new tiles, you can still save a buck by removing your old tiles with a hammer and chisel before calling in the experts to lay your new ones.
Six questions to ask before tackling a project on your own
1. Have I done a project like this before? If you have successfully done a similar project, then you can probably handle it. If it is your first time attempting this kind of project, you may still be able to do it, just be prepared for the extra work and focus it will involve.
2. Do I have a reliable resource to turn to with any questions that may arise? It's best to be prepared and to have a reliable contractor friend on speed dial just in case you run into trouble with your project.
3. Will this project involve any structural framing? It's best not to tackle projects that involve cutting through walls, as you run the risk of cutting through engineered lumber and trusses, which can then lose their weight-carrying capacity. If your project fits into this category, have a pro do the job.
4. Will this job involve any electrical, plumbing or HVAC work? Here, too, you run the risk of messing up structural elements of your home. If your project involves cutting through pipes and wires, it's probably best to leave it to the pros.
5. Do I have the resources to complete this job? Many homeowners are eager to start a project on their own and save on pro prices, but they neglect to consider how much time and money the job will take. It's best to make an estimation of how much the supplies and tools for the job will run you, and how many hours of work you can expect it to consume. You may find the DIY route is not as desirable as you believed it to be.
6. Will this job risk personal injury? Don't risk your safety on a project that should be left to the pros.

Paying for a home improvement project
Whether you decide to DIY, or you're calling in the experts, a home improvement project can cost a pretty bundle. Consider tapping into your home's equity through a home equity loan or a home equity line of credit through Kellogg Community Credit Union to help you pay for the project. Increasing the value of your home is one of the best ways you can use your home's equity.
« Return to "Blog"