Discounts you can take advantage of to lower your auto insurance cost during COVID-19
How can I save on car insurance during the COVID-19?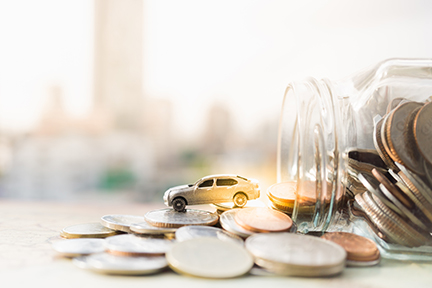 With less time on the road, there are opportunities to save. Between self-isolation, working and schooling from home, and less recreational travel, you may find yourself driving less. And with less time on the road, there's potential to save your auto insurance policy.
4 Ways to Save
Here are four ways you may be able to reduce your auto insurance premium during the COVID-19 pandemic.
Low Mileage
Customers that were previously unable to may now be able to qualify for lower mileage discounts, due to stay-at-home orders or remote work.
Self Storage
If a car is safely stored with no intention of driving it and you do not have a loan on your vehicle, you can decrease or pause coverage on your vehicle.
Refunds & Rebates
For the months April through June, most auto insurances distributed refunds and rebates. Although these have begun to stop, it still doesn't hurt to check in with your carrier.
Retro- Pay
Some carriers have indicated that they may retroactively give back more of their savings from 2020 through COVID-related discounts of 10% or so that will be available later this year.
Other ways to save
You may be eligible for one or more of the many auto insurance discounts out there. You could save money for being a safe driver, multiple household vehicles, or for even just having an alarm system in your vehicle.
Opportunities that some carriers offer
Multi-Car
Multiple hous
ehold v
ehicles insured with the same company can usually get a discount of between 8-25%.
Car Safety
Safety equipment like anti-lock brakes, air bags, and daytime running lights – can be a discount of up to 40% off of medical payments or personal injury protection coverage.
Anti-Theft
Having anti-theft features can get you 5-25% off your comprehensive auto insurance.
New Car
Available for cars less than three years old.
Good Driver
If you have not any incidents (accidents or moving violations), you could qualify for a discount of 10-40%.
Outside Your Insurance
Occupational, alumni associations and professional organizations can even provide discounts.
Discounts may be limited if the policy holder qualifies for more than one discount and discounts are not all applied automatically. Call KCCU Insurance Agency today and one of our agents can determine if your policy qualifies for any discounts.
KCCU Insurance Agency - 800-632-9609 or visit us online
« Return to "Blog"