Your Complete Guide to Buying an RV
Your Complete Guide to Buying an RV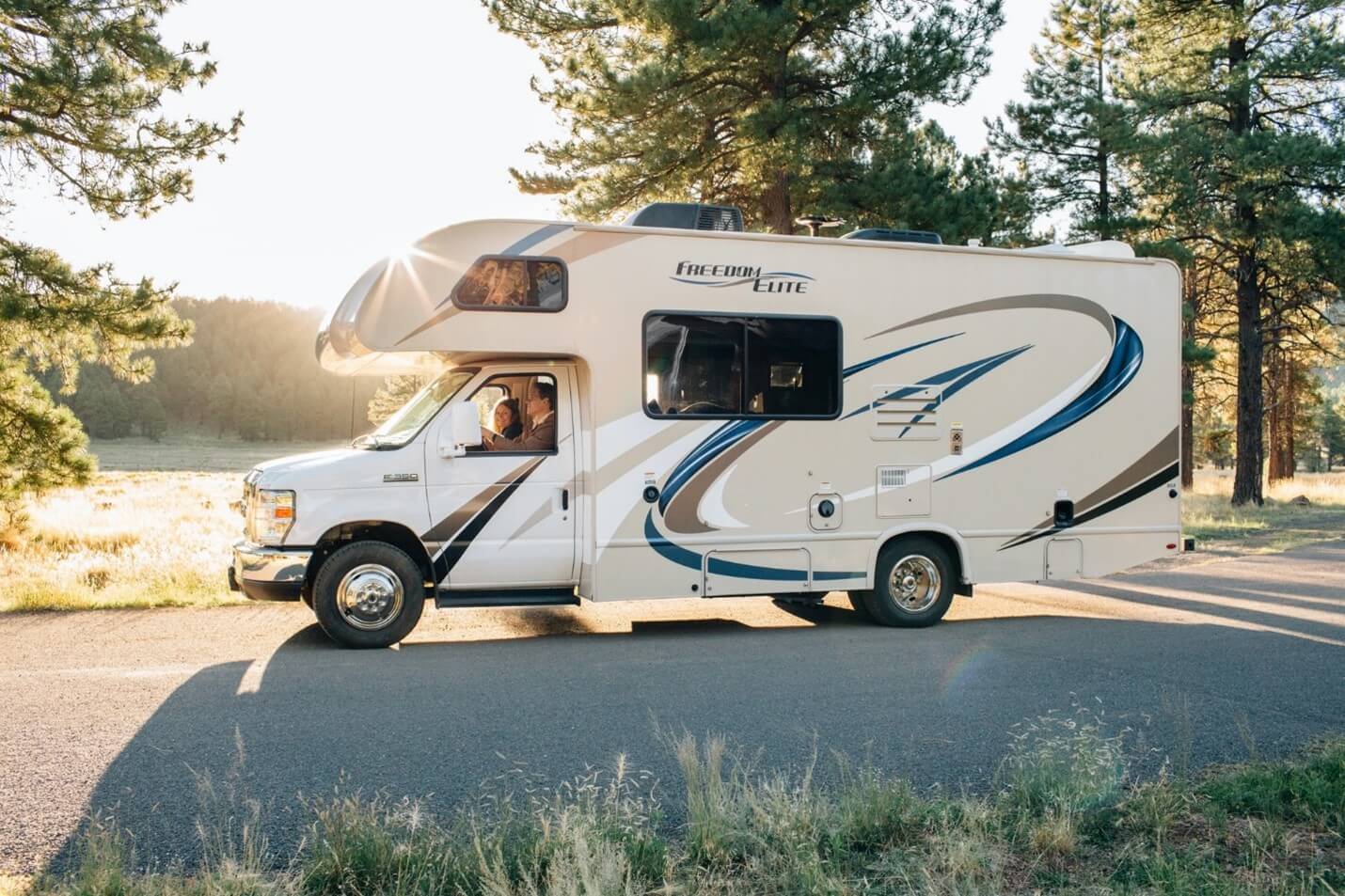 If you're ready to purchase an RV the number of choices to make can be overwhelming. The price range for different vehicles is enormous and choosing between a new or used vehicle can be tricky. To help you through the process, we've outlined the steps to take, factors to consider and general tips for purchasing an RV. Let's get started!
Determine your RV class
When choosing an RV, you'll need to decide between the three RV classes: Class A, Class B and Class C.
Class A
Class A RVs are the largest and the most comfortable. Built on big-rig platforms, these are basically rolling houses. They feature full-sized couches and TVs, full bathrooms, kitchens and expandable bedrooms that can sleep up to 10 people. The price tag for a new Class A RV can range from $60,000 to over a million for custom-built motorhomes.
Class B
Class B motorhomes, also called campervans, are a lot more modest. Built on full-size van platforms, they include scaled-down versions of the same amenities as Class A motorhomes in a more maneuverable, cheaper package. You'll still have the kitchen and bathroom, but think postage-stamp size as opposed to full-sized rooms. Typically you can sleep three people in a Class B RV. These vehicles new cost between $50,000 and $100,000.
Class C
Class C RVs aim for that sweet spot between the luxurious Class A and the no-frills Class B motorhomes. These start with cargo-van platforms and extend the wheelbase until it's roughly equal to the length of a small bus. Amenities are more enhanced than those found in a Class B, but nowhere near as robust as in a Class A. These vehicles run new between $60,000 and $200,000.
Choose between new and used vehicles
Like all vehicles, new RVs will cost a pretty penny, but there are several distinct benefits to going this route. First, you'll likely have an easier time securing financing when purchasing a new RV. You'll also have the option of buying an extended warranty for your vehicle, which will cover any issues that may arise after the manufacturer's warranty expires, which is generally after one or two years. Finally, you'll have a broader range of options to choose from when buying a new RV.
On the flip side, purchasing a used RV can save you thousands of dollars and still provide all you're looking for in a motorhome. Also, you may never recover the inflated cost of a new RV, as most will depreciate steeply during the first year or ownership, some by as much as tens of thousands of dollars.
Secure financing
Once you've made up your mind about the kind of RV you'd like to purchase, you're ready to move ahead and secure financing.
If you've been saving up for this purchase for a while and have the cash you need to make it happen today, you're all set! However, if you're looking for a loan to make your dream vehicle yours, you can choose between a private lender, and a financial institution, such as a bank or credit union.
Securing a loan from a private lender, such as an online lender, means borrowing money from a lender that is not affiliated with any institution and typically isn't local. These loans generally require an excellent credit score and, sometimes, a cosigner. Interest rates vary but are often higher than a loan from a credit union.
When you take out an RV loan from Kellogg Community Credit Union, you're guaranteed a favorable interest rate with payback terms you can afford, easy eligibility requirements, and the excellent service you've come to expect from our team. If you're ready to take out an RV loan, call, click, or stop by Kellogg Community Credit Union today to get started.
« Return to "Blog"