How the Chip Shortage and Mail Delays Affect the Credit Union World
Chip Shortage and Mail Delays affect the financial industry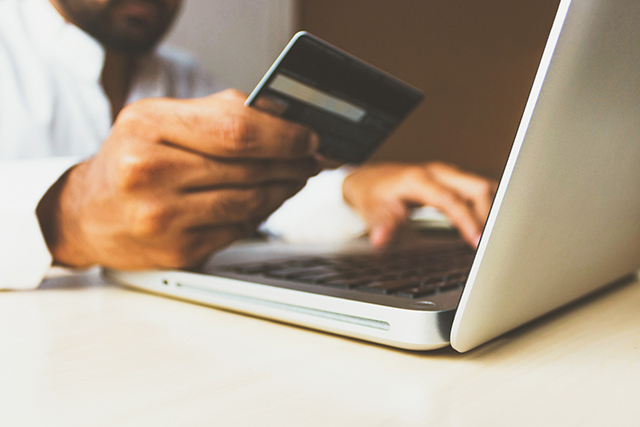 Navigating our new normal since the pandemic brings new challenges in all industries including the world of finance.
The payment industry as a whole is facing a shortage of EMV chips used in payment cards such as debit and credit cards. This shortage is due to supply chain disruptions as well as the national labor shortage. Unfortunately, the shortage is expected to last well into 2022. Couple this with the United States Postal Service (USPS) revised service standards that went into effect on October 1, 2021 for certain First-Class mail, it will cause even more of a delay for when Kellogg Community Credit Union (KCCU) members will receive their debit and credit cards in the mail. For many of us, our debit and credit cards are our lifeline for making purchases!
KCCU is trying to minimize the impact to our members as much as we can by working with our vendors to stay abreast of any further delays. Below are a few tips on how KCCU members can access their funds while waiting on their new debit or credit cards to arrive. Members do have the option of expediting their cards for a $20 fee (this is a reduced rate based on the current environment). When cards are expedited, they should arrive to the member within 4-5 business days of the order being placed.
Debit Card
When a new checking account is opened in any of our branch locations, our Member Service Representatives can issue a temp-to-perm card. This is a temporary debit card that can be used until the permanent card arrives in the mail. When a member is issued a temp-to-perm card, the card number on their permanent card will be the same as the temp-to-perm. However, the expiration and CVV code will change when they receive their permanent debit card.
If a KCCU member loses their debit card, or if we must cancel their debit card due to fraudulent charges on their account, they can stop into a branch and request to have a temp-to-perm card issued which will ensure they can continue to access their funds until their permanent card arrives. If members are not able to get to a branch, we recommend they call as soon as they lose or experience fraud on their account to get a new card ordered.
When new and existing members need cash, they can go into any KCCU branch location, or they can visit an Xtend or Co-Op Shared branch location to do a cash withdrawal.
Credit Card
KCCU does not have the capability to offer temp-to-perm credit cards. If KCCU members need immediate access to their Visa line-of-credit, they can do a cash advance into their checking or savings account within online banking. From their checking account they can use their debit card (if they have one) to make purchases. Otherwise, members can do a cash withdrawal at any KCCU branch location or they can visit an Xtend or Co-Op Shared branch location.
Mail Payments and Bill Pay
With the USPS delays, KCCU is recommending that when members pay bills with physical checks, they mail their checks a few days earlier than they have in the past to ensure their payment arrives on time. This is also true with KCCU's online Bill Pay system. Most payees are sent funds electronically so there should be no delay in payments. However, for some of the smaller or local payees, our vendor may still mail a physical check. With US Mail service taking possibly a day or two longer to get delivered, we encourage members to pay their bills a few days earlier so their payment arrives on time.
These are unprecedented times, and we appreciate your patience as we all manage through the chip shortage and mail delays.
« Return to "Blog"