Four Tips for Purchasing Your Next Vehicle Online
Tips for Purchasing Your Car Online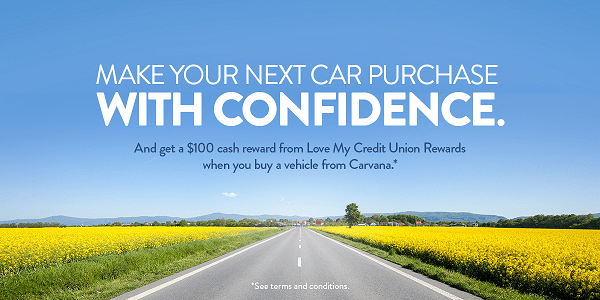 No matter how you plan to purchase your next vehicle, the car buying process can sometimes be overwhelming. Fortunately, online dealers, like the popular Carvana, have streamlined the process and created more transparency in their pricing. But doing your car shopping 100% online doesn't always mean 100% less stress.
We're here to help. If you're looking to purchase your next car online, check out these tips.
Tip #1: Finalize Your Financing
Before you set foot on the virtual lot, determine what your budget is. It's good to get pre-approved for an auto loan so you can shop the online showroom with confidence. If you want to get pre-approved for an auto loan with KCCU contact us and we can help. Learn more about KCCU auto loans
When your finances are firmed up, the fun can begin. Through online dealers like Carvana, you can filter vehicles based on your budget. It's a great way to shop for cars you know you can afford.
Tip #2: Do Your Research
It's not just about finding a car within your budget, it's about finding a car that you love within your budget. Which means you'll have some digging to do. Are you looking for great fuel economy? Off-road versatility? Trailer and towing capacity?
Figure out what features are a must and which you can live without. Once you know what you want, it's easier to narrow down your search. And be sure to check out Carvana's 150-point inspection which includes a CARFAX history report.
Tip #3: Test Drive in Real Life
Purchasing a vehicle online doesn't mean you can't take a test drive. In fact, thanks to Carvana's 7-Day Return Policy, you can have the vehicle delivered to your driveway and drive it risk-free for a week. Isn't exactly what you wanted? They'll come pick it up for a full refund.
Tip #4: Cash in on a $100 Credit Union Member Reward
Finally, if you're a credit union member, be sure to visit Love My Credit Union Rewards and receive $100 when you purchase a vehicle through Carvana. It's just one of the many perks of being a credit union member.
Get pre-approved for your auto-loan today and start shopping over 20,000 vehicles with Carvana all from the comfort of home! Visit carvana.lovemycreditunion.org today!
* Valid only for Carvana purchases through LoveMyCreditUnion.org. See Terms and Conditions.
« Return to "Blog"