KCCU scholarship
Kellogg Community Credit Union is committed to improving the financial lives of our members. We recognize the value of education and support the educational goals of our members through our scholarship program.
Each year KCCU awards five (5) $1,000 scholarships to students who demonstrate good character, citizenship and leadership.
Congratulations 2018 KCCU Scholarship Recipients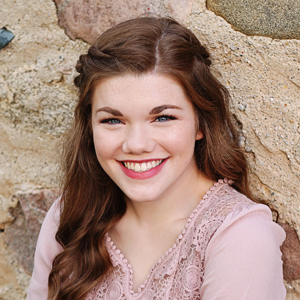 Grace Van Horn
Grace Van Horn graduated of Harper Creek High School in 2018, where she was in the Honors Choir, captain of the cross country team, active in the theatre and much more. She is attending Western Michigan University, where she will pursue a degree in Communications.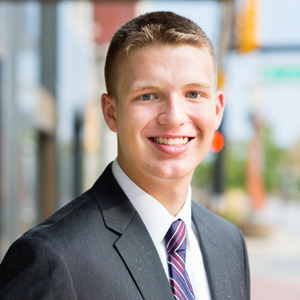 Andrew Forche
Andrew Forche graduated from St. Philip Catholic Central where he played varsity football, varsity track, was in the National Honor Society, Interact Club, and the Lamelson-MIT InvenTeam. He is attending the University of Michigan for computer science.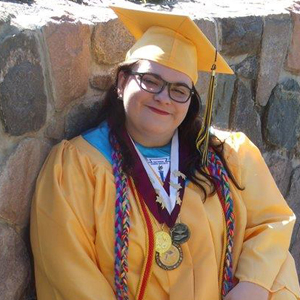 Hannah Swank
Hannah Swank is a 2017 graduate of Battle Creek Central High School. She is currently attending Kellogg Community College, working towards her associates degree. She plans to pursue a dual major in secondary education and sociology at a four-year university so that one day she can help at-risk students prepare for college or enter the workforce.

Mackenzie Horn
Mackenzie Horn graduated from Marshall High School. During high school, she was co-captain of the basketball and soccer teams and active in countless community service and student activities. She is attending Hope College to pursue pre-veterinary studies and hopes to eventually attend a school of veterinary medicine.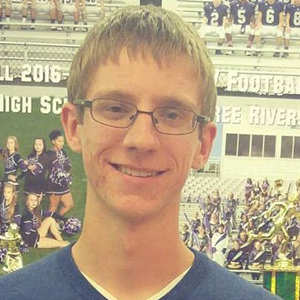 Jonathan Scare
Jonathan Scare is a 2017 Three Rivers High School graduate, and a sophomore at Western Michigan University. Jonathan is studying mechanical engineering and is a member of the pep marching band at WMU. Jonathan has always had a fascination with roller coaster engineering, and aspires to someday be an Imagineer for Walt Disney World.
If you have any questions about the KCCU Scholarship Program, please contact Julie Stevens at jstevens@kelloggccu.org or call 269.968.9251 ext.2274